Suparna Moitra
A Computer Science Engineer with 18 years of experience with various MNCs and worked extensively on delivery, quality, prototyping, process control,automation architecture, AI & machine learning . In 2016 she started Vidhikarya.com. She has deep interest in how mind and body works on personal growth and motivation. She is an NLP, REIKI and Pranic Healing practitioner.
Suparna has varied experience on 18 years working on different fields which has equipped her vision and strategy to drive a very highly professional team for Zustfine. She has done her Engineering in Computer Science from VSSUIT, Burla in Orissa. She started her career working for Infosys in the year 2002 where she proved her acumen by working with US clients in US and gaining many accolades. She was an active member in Akanksha which was a Social wing of Infosys doing many projects as part of CSR. Later she joined Accenture where she spent 11 years working on multiple projects on delivery of complex development projects including automation, prototyping, crowdsourcing, AI, machine learning etc. She has 2 US patent as well on her work done during this period.
In 2017 she left her much successful corporate career to start her own venture Vidhikarya (www.vidhikarya.com) which is an online platform for Lawyer's search.
Learning about how mind and body works for personal growth and its response on social behaviour has been her interest from the beginning. She has done extensive study on this and has been an NLP practitioner, REIKI healer and practices pranic healing at her own interest.
Zustfine is a reflection of this urge to assist people in need as taking care of mental health has been very essential in today's world where pace of life has increased.
She believes if your mind and body is fine , rest all will be taken care on its own.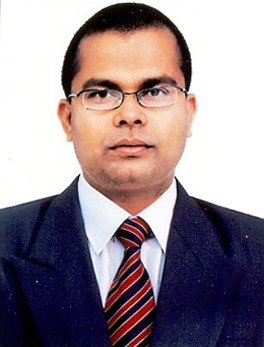 Dr. Lalatendu Kesari Jena
Asst. Professor in Human Resource Management, XIMB
Post Doc (Loyola, Spain), Ph.D (IIT Kharagpur), UGC-JRF (HRM), M Phil (IR & PM), Masters (IR & PM), PGDH
Life Member of AIMA, ISTD, NHRD, NIPM, AHRD, ISABS
Dr. Lalatendu Kesari Jena is an Assistant Professor (Human resource) in Xavier School of HRM (erstwhile XIMB), Xavier University, Bhubaneswar, India. He has more than 18 years of experience in both academics and corporate HR (with Hindustan Aeronautics Limited, Indian Defence PSU), including seven years as Faculty Member in HR at ICFAI University, Hyderabad, India and Central University of Orissa, India.
He specializes in the areas of human resource planning, performance management, learning and development, and talent assessment. His research interest lies in areas such as HRM and Sustainable Development Goals; Self-steering, self-Organizing Teams and Leadership; Job Crafting; Job Insecurity; Millennial's and work ethics; Return on Investment in HR Programs; Sustainable HR through Disruptive Leadership; Attitude and Productivity; Joy at Work; Workplace Persuasion; Employee Retention and Leadership Challenges; Abusive Supervision; Performance in Multi-tasking Environment; Stress and Coping; Meaningful Engagement and he has published papers on them in tiered national and international journals.
He has completed his Ph.D. from IIT Kharagpur, India, on the topic "Workplace Spirituality and Human Resource Effectiveness" and is pursuing Post Doc. on "Employee Retention and Leadership Challenges" at Loyola Leadership School, Universidad Loyola, Seville, Spain.
A passionate trainer, Prof. L K has conducted several corporate training sessions and leadership workshops for organizations across diverse industries.
Moumita Biswas
Head of the Department (Textile) at Sunil Enterprises (Export House) and A Philanthropist
Graduate from NATIONAL INSTITUTE OF FASHION TECHNOLOGY KOLKATA , B.Com from Calcutta University, Certification of Import & Export Management from Federation of Indian Export Organization
Moumita brings in rich experience of 19 years in Textile Merchandiser. She has managed and supervised the complete supply chain cycle starting from procuring at the grassroot level like villages from West Bengal to finally exporting the product to the European and American markets. She plays supervisory critical roles within the designing, sourcing, pricing and distribution of high-quality fabric, especially natural fabrics and accessories.
She works with the weavers from the rural areas and help them sell their product in the global markets. She has participated seminars and done projects like "NIFTEX" organised by Development Commissioner of Handlooms, Government of India for diversification of Handloom products, SIDBI and National Centre for Jute Diversification.
She helps the local artisans by showcasing their products in the International fairs regularly in countries like USA, Italy, Germany, Hongkong, Japan etc.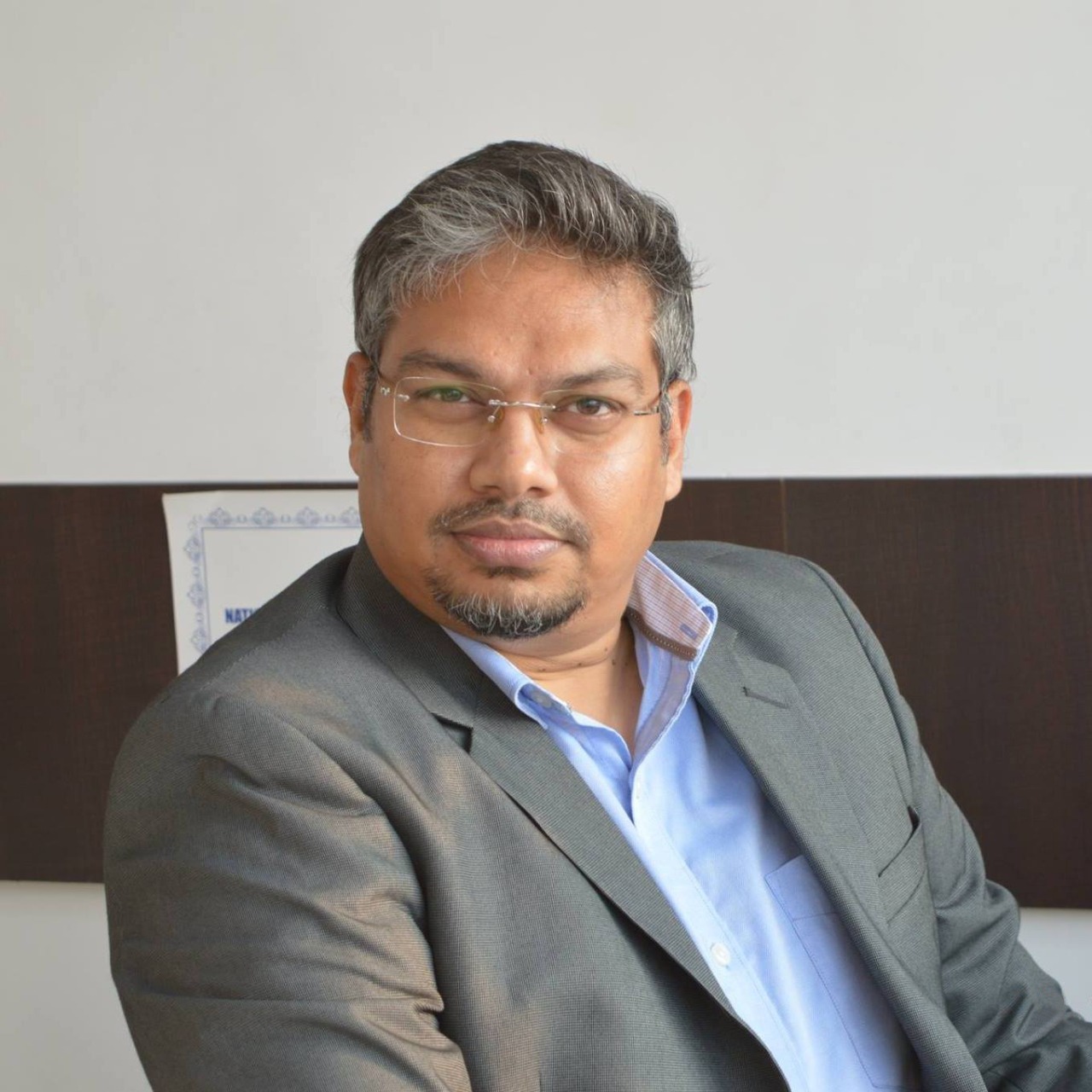 Adv. Abhimanyu Shandilya
Practicing Advocate
LL.B.-Delhi University, B.Sc. (H) Anthropology- Delhi University, PGD in Cyberlaw - Indian Law Institute New Delhi, MBA - Great Lakes Chennai, MDP- IIM Lucknow.
Delhi University Gold Medalist
Worked for State Bank of India, Infosys and Hewlett Packard
Abhimanyu is an Advocate practicing at Calcutta High Court. He is an alumnus of Campus Law Centre, University of Delhi. He has bachelors of Science degree in Anthropology from Hansraj College, University of Delhi and Post Graduate Diploma in Cyber Law from Indian Law Institute, New Delhi. He has completed his MBA from Great Lakes Institute of Management, Chennai and MDP from IIM, Lucknow.
He is University Gold medalist from Delhi University.
Abhimanyu has worked for organizations like State Bank of India (SBI), Infosys and Hewlett Packard (HP). He has been a visiting faculty to some of the reputed institute like IIM, Ranchi, IICM Ranchi and United India Insurance. He is also empanelled with some of the big PSUs and corporates.
During his tenure in MNCs he has been to multiple countries like Turkey, Jordan, Bahrain, UAE, Thailand, Malaysia, China etc. in fulfillment of his job requirements.
He has founded and established his own full service law firm "SHANDILYAZ ADVOCATES & COUNSELS"